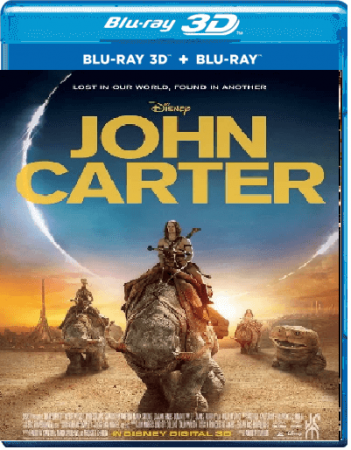 IMDB: 6.6
John Carter 3D 2012
Pays:

USA

Réalisateur:

Andrew Stanton

Acteurs:

Taylor Kitsch, Lynn Collins, Mark Strong, Dominic West, James Purefoy, Brian Cranston, Daryl Sabara, Amanda Clayton, Kieran Hinds, Nicholas Woodson

Genres:

Fantastique 3D
Le réalisateur oscarisé Andrew Stanton (WALL-E Le monde de Nemo) porte sur grand écran l'histoire épique captivante des aventures du courageux John Carter en 3D sur la planète Mars, habitée par des tribus en guerre et des monstres exotiques.
Le film est l'adaptation du premier livre d'une série de romans de l'écrivain de science-fiction Edgar Rice Burroughs Les Martiens (The Barsum Cycle), dont les œuvres ont inspiré à plusieurs reprises des cinéastes de différentes générations. Le nouveau film raconte les aventures du vétéran de la guerre civile américaine John Carter 3D (Taylor Kitsch), qui est transporté par un mystérieux artefact sur Mars, où il est impliqué dans une confrontation entre les tribus des mystérieux habitants de la planète rouge. Se retrouvant dans un monde voué à la mort lente, John Carter réalise que le sort de la planète et de ses habitants ne dépend que de lui.
Rejoignez-nous dans
Telegram
et soyez le premier à connaître les mises à jour!






You bought a premium. Contact the TakeFile support team, they will increase your traffic up to 512 gb every 48 hours.

Link Dead? Please let us know and we will fix it!