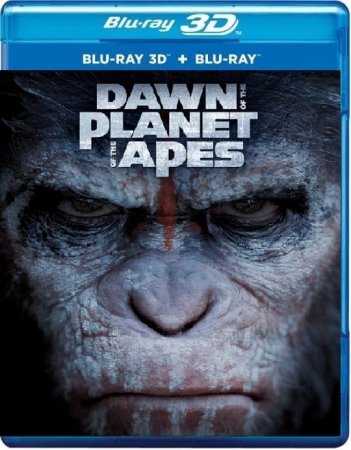 IMDB: 7.6
La Planète des singes : L'Affrontement 3D 2014
Dawn of the Planet of the Apes (titre original)
Réalisateur:

Matt Reeves

Acteurs:

Andy Serkis, Jason Clarke, Gary Oldman, Keri Russell, Toby Kebbell, Kodi Smit-McPhee, Kirk Acevedo, Nick Thurston, Terry Notary, Karin Konoval, Judy Greer, Jon Eyez, Enrique Murciano, Larramie Doc Shaw

Genres:

Action 3D, Aventure 3D, Drame 3D

Langue:

English, Spanish, French, Portuguese, Russian

Sous-titre:

English, French, Portuguese, Spanish, Estonian, Latvian, Lithuanian
Dawn of the Planet of the Apes 3d, une suite de l'histoire sur la façon dont la Terre est progressivement devenue la planète des singes du cycle classique. Dix ans se sont écoulés depuis le dernier épisode. L'humanité a subi de terribles pertes à cause du virus mortel, mais se remet progressivement. César, maintenant mari et père, il dirige toujours la communauté des primates intelligents et, avec les personnes les plus libérales d'esprit, tente de résoudre pacifiquement le conflit civilisationnel. Mais, comme c'est souvent le cas, les points de vue les plus radicaux sur le problème prennent le dessus et une guerre à grande échelle entre les espèces éclate.
Rejoignez-nous dans
Telegram
et soyez le premier à connaître les mises à jour!






You bought a premium. Contact the TakeFile support team, they will increase your traffic up to 512 gb every 48 hours.

Link Dead? Please let us know and we will fix it!