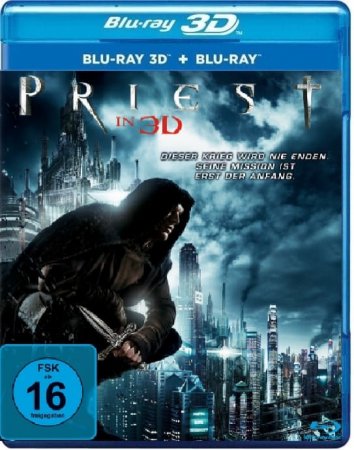 IMDB: 5.7
Priest 3D 2011
Pays:

USA

Réalisateur:

Scott Charles Stewart

Acteurs:

Paul Bettani, Carl Urban, Cam Jigande, Maggie Kew, Lily Collins, Brad Durif, Stephen Moyer, Christopher Plummer, Alan Dale, Madhen Amik

Genres:

Action 3D, Aventure 3D, Fantastique 3D
Film Priest 3D sur la façon dont la religion et l'église gouvernent le monde dans un avenir lointain. Le prêtre, violant toutes les interdictions de l'église, tente de traquer une bande de vampires qui a kidnappé sa nièce. Le shérif et la religieuse l'aident dans la recherche.
Rejoignez-nous dans
Telegram
et soyez le premier à connaître les mises à jour!






You bought a premium. Contact the TakeFile support team, they will increase your traffic up to 512 gb every 48 hours.

Link Dead? Please let us know and we will fix it!