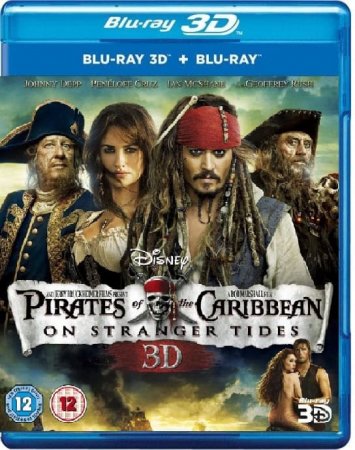 IMDB: 6.6
Pirates des Caraïbes : La Fontaine de Jouvence 3D 2011
Pirates of the Caribbean: On Stranger Tides (titre original)
Réalisateur:

Rob Marshall

Acteurs:

Johnny Depp, Penélope Cruz, Geoffrey Rush, Ian McShane, Kevin McNally, Sam Claflin, Astrid Bergès-Frisbey, Stephen Graham, Keith Richards, Richard Griffiths

Genres:

Fantastique 3D, Aventure 3D, Action 3D
Dans le film Pirates des Caraïbes : On Stranger Tides 3d, lorsque Jack rencontre de manière inattendue Angelica, une femme de son passé, il ne comprend pas s'ils ont été rejoints par l'amour, ou s'il est simplement habitué à rechercher la convoitée Fontaine de Jeunesse éternelle. Des aventures imprévisibles se succèdent, et quand, Grâce aux intrigues d'Angélica, Jack Sparrow se retrouve à bord du navire d'un cruel capitaine pirate surnommé Barbe Noire, il ne sait plus qui craindre le plus : son vieil amour ou un terrible brigand des mers.
Rejoignez-nous dans
Telegram
et soyez le premier à connaître les mises à jour!






You bought a premium. Contact the TakeFile support team, they will increase your traffic up to 512 gb every 48 hours.

Link Dead? Please let us know and we will fix it!