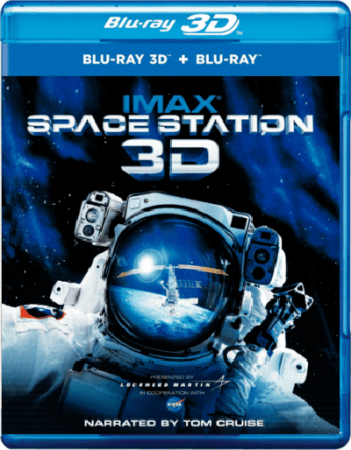 IMDB: 7.5
Space Station 3D 2012
Pays:

USA

Réalisateur:

Toni Myers

Acteurs:

Tom Cruise, James Arnold, Michael J. Bloomfield, Robert D. Cabana, Leroy Chiao, Kenneth D. Cockrell, Robert L. Curbeam Jr., Brian Duffy, Marc Garneau, Michael L. Gernhardt, Yuri Pavlovich Gidzenko, Umberto Guidoni, Chris Hadfield, Susan Helms, Susan J. Helms.

Genres:

Documentaire 3D, Aventure 3D
Le premier film 3D tourné dans l'espace. Les spectateurs voyagent en orbite terrestre basse autour de la Station spatiale internationale --- le projet spatial le plus important et à grande échelle du XXIe siècle. 16 pays, dont la Russie, ont participé à la création de ce laboratoire spatial inédit.
Nous avons une chance unique d'aller dans l'espace sans quitter le fauteuil confortable du cinéma Nescafé-IMAX !
Rejoignez-nous dans
Telegram
et soyez le premier à connaître les mises à jour!






You bought a premium. Contact the TakeFile support team, they will increase your traffic up to 512 gb every 48 hours.

Link Dead? Please let us know and we will fix it!