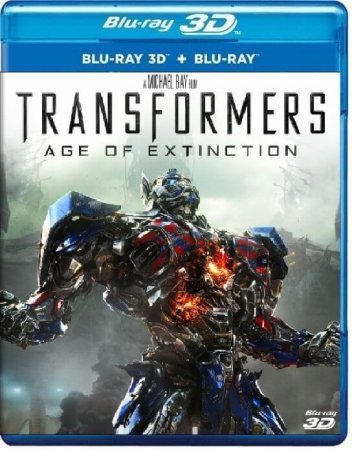 IMDB: 5.6
Transformers : L'Âge de l'extinction 3D 2014
Transformers: Age Of Extinction (titre original)
Réalisateur:

Michael Bay

Acteurs:

Mark Wahlberg, Stanley Tucci, Kelsey Grammer, Nicola Peltz, Jack Reynor, Titus Welliver, Sophia Myles, Bingbing Li, T.J. Miller, James Bachman, Thomas Lennon, Charles Parnell

Genres:

Action 3D, Aventure 3D

Langue:

English, Russian, French, Spanish, Portuguese
Dans le film Transformers : Age of Extinction 3d blu ray, un simple ouvrier du Texas, Cade achète un tracteur d'occasion pour le restaurer et le revendre, afin de récolter des fonds pour le collège de sa fille. Dès qu'il attrape la pince, Cade se rend compte qu'il n'y a pas qu'une voiture devant lui, mais une délégation armée habillée en civil est déjà stationnée dans sa cour.
Le fait est que les transformateurs sont interdits depuis longtemps et que les services spéciaux les poursuivent de toutes leurs forces. Les Decepticons, cependant, n'ont pas annulé non plus.
Rejoignez-nous dans
Telegram
et soyez le premier à connaître les mises à jour!






You bought a premium. Contact the TakeFile support team, they will increase your traffic up to 512 gb every 48 hours.

Link Dead? Please let us know and we will fix it!