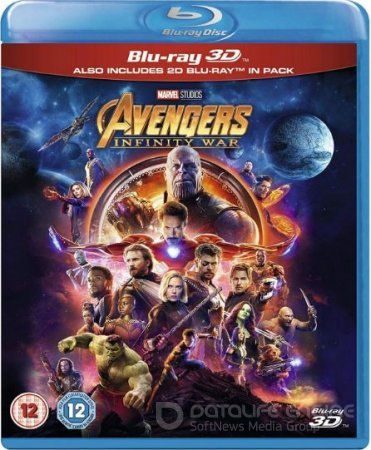 IMDB: 8.6
Avengers: Infinity War 3D 2018
Pays:

USA

Réalisateur:

Anthony Russo, Joe Russo

Acteurs:

Robert Downey Jr., Chris Hemsworth, Mark Ruffalo, Chris Evans, Scarlett Johansson, Don Cheadle, Benedict Cumberbatch, Tom Holland, Chadwick Boseman, Zoe Saldana, Karen Gillan, Tom Hiddleston, Paul Bettany, Elizabeth Olsen, Anthony Mackie

Genres:

Fantastique 3D, Aventure 3D, Action 3D
Un fantastique super-héros vr films hollywoodiens réalisé par Anthony Russo et Joe Russo. Comme toutes les parties précédentes du film est basé sur les bandes dessinées de l'univers Marvel. Dans ce cas, l'image sert d'adaptation de la bande dessinée Infinity War et est le dix-neuvième film de l'univers cinématographique de Marvel. Avengers: War of Infinity sera la suite des films The Avengers 'et' The Avengers: The Age of the Altron. Les Vengeurs. War of Infinity entièrement au format Full HD, en utilisant une nouvelle caméra 3D.

Alors que les Avengers et leurs alliés continuent de protéger le monde contre des menaces incroyables, un nouveau danger émerge des ombres cosmiques face au titan fou de Thanos (Josh Brolin). Un despote connu de toute la galaxie va prendre possession des six Pierres de l'Infini - des artefacts d'un pouvoir inimaginable pour remodeler la réalité conformément à sa volonté pervertie. Tout ce pour quoi les Avengers se sont battus pendant de nombreuses années a conduit à ce point culminant, car le sort de la Terre et de tout ce qui existe n'a jamais été aussi vague.
Rejoignez-nous dans
Telegram
et soyez le premier à connaître les mises à jour!






You bought a premium. Contact the TakeFile support team, they will increase your traffic up to 512 gb every 48 hours.

Link Dead? Please let us know and we will fix it!