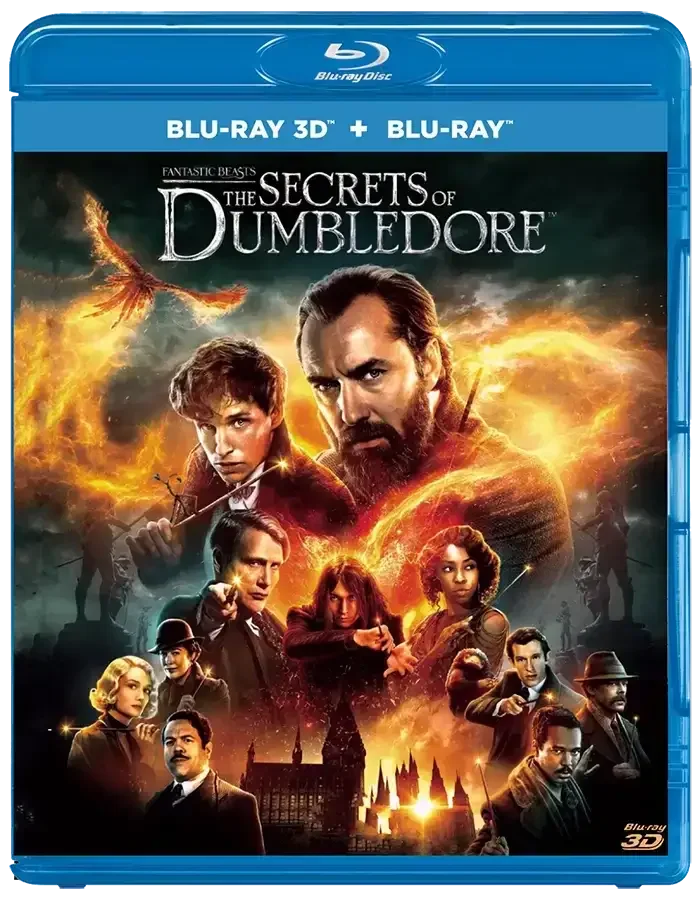 IMDB: 6,2
Fantastic Beasts: The Secrets of Dumbledore 3D 2022
Réalisateur:

David Yates

Acteurs:

Eddie Redmayne, Jude Law, Ezra Miller

Genres:

Aventure, Family, Fantastique

Langue:

English, Spanish, Italian, French, German
Directed by David Yates, this fantasy film is the third installment in the "Fantastic Beasts and Where to Find Them" and "Fantastic Beasts: The Crimes of Grindelwald". Set in the 1930s, the story follows magizoologist Newt Scamander (Eddie Redmayne) as he embarks on a new adventure. The enigmatic and wise wizard Albus Dumbledore (Jude Law) seeks Newt's help to thwart the plans of the dark wizard Gellert Grindelwald (Mads Mikkelsen), who aims to unleash a reign of terror and dominance over both the wizarding and non-magical worlds. The film delves into Dumbledore's past, revealing complex and mysterious connections with Grindelwald. While Newt travels through a dangerous and politically tense world, he will also have to cope with his own relationships and alliances.

En cliquant sur le lien de Téléchargement, vous verrez un dossier avec différents formats 3D de ce film, malheureusement tous les formats n'ont pas la langue française, c'est pourquoi nous spécifions les langues dans le titre du film. S'il y a FR dans le nom, cela signifie que le fichier a une traduction française, sinon, il est possible qu'il n'y en ait pas. Attention, nous faisons de notre mieux pour ajouter le plus d'audio possible à tous les films ! Si vous avez un fichier audio pour un film que nous n'avons pas, vous pouvez nous envoyer un lien sur notre site de chat.
Rejoignez-nous dans
Telegram
et soyez le premier à connaître les mises à jour!






Vous avez acheté un premium. Contactez l'équipe de support de TakeFile, ils augmenteront votre trafic jusqu'à 512 gb toutes les 48 heures.

Lien mort? Faites-le nous savoir et nous le réparerons!