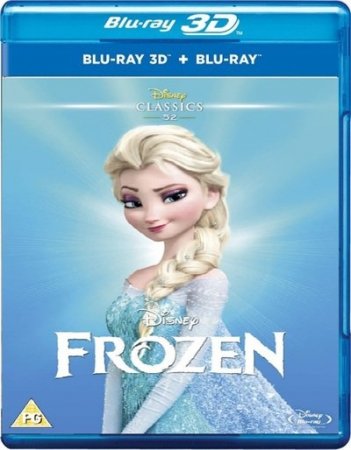 IMDB: 7.4
La Reine des neiges 3D 2013
Frozen (titre original)
Réalisateur:

Chris Buck, Jennifer Lee

Acteurs:

Kristen Bell, Idina Menzel, Jonathan Groff, Josh Gad, Santino Fontana, Alan Tudyk, Ciarán Hinds, Chris Williams, Stephen J. Anderson, Maia Wilson, Edie McClurg, Robert Pine, Maurice LaMarche, Livvy Stubenrauch, Eva Bella, Spencer Lacey Ganus, Jesse Corti

Genres:

Animation 3D
Dans le dessin animé Frozen 3d Blu-ray, lorsqu'une ancienne prédiction se réalise et que le royaume est plongé dans l'étreinte de l'hiver éternel, trois héros intrépides - la princesse Anna, le courageux Kristoff et son fidèle renne Sven - iront dans les montagnes pour trouver la sœur d'Anna , qui peut supprimer le sort de refroidissement du royaume. Le long du chemin, ils trouveront beaucoup de surprises passionnantes et d'aventures passionnantes - rencontre avec des trolls mystiques, rencontre avec un charmant bonhomme de neige nommé Olaf, des sommets plus frais que l'Everest et de la magie dans chaque flocon de neige… Anna et Kristoff devront s'unir et résister aux éléments puissants pour sauver le royaume et ceux qui leur sont chers !
Rejoignez-nous dans
Telegram
et soyez le premier à connaître les mises à jour!






You bought a premium. Contact the TakeFile support team, they will increase your traffic up to 512 gb every 48 hours.

Link Dead? Please let us know and we will fix it!