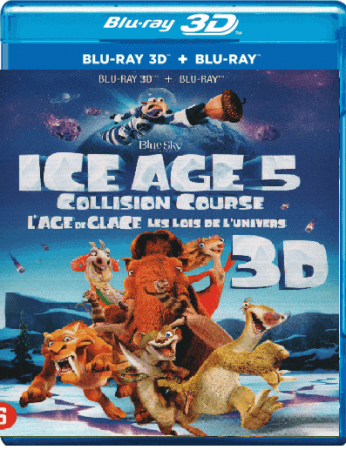 IMDB: 5.7
L'Âge de glace 5 3D 2016
Ice Age: Collision Course (titre original)
Pays:

USA

Réalisateur:

Mike Thormayer

Acteurs:

Ray Romano, John Leguizamo, Denis Leary, Queen Latifa, Seann William Scott, Simon Pegg, Jennifer Lopez, Neil Tyson, Jesse Tyler Ferguson, Jesse J

Genres:

Aventure 3D, Fantastique 3D

Langue:

English, Spanish, French, Portuguese

Sous-titre:

English, Spanish, French, Portuguese
Dans Ice Age: Collision Course 3D, une course folle pour un gland insaisissable catapulte Skrat directement dans l'espace, où il lance accidentellement une série d'événements spatiaux. Ce sont ces événements qui vont changer tout le monde de l'ère glaciaire et devenir pour lui un véritable problème. Pour survivre, Sid, Manny, Diego et d'autres héros doivent quitter leurs maisons, se lancer dans un voyage amusant et passionnant vers de nouvelles terres exotiques et rencontrer de nombreux personnages nouveaux et colorés.
Rejoignez-nous dans
Telegram
et soyez le premier à connaître les mises à jour!






You bought a premium. Contact the TakeFile support team, they will increase your traffic up to 512 gb every 48 hours.

Link Dead? Please let us know and we will fix it!