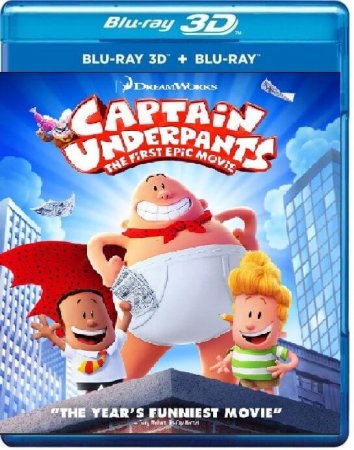 IMDB: 6.2
Captain Underpants 3D 2017
Captain Underpants: The First Epic Movie (titre original)
Pays:

USA

Réalisateur:

David Soren

Acteurs:

Kevin Hart, Thomas Middleditch, Ed Helms, Nick Kroll, Jordan Peele

Genres:

Action 3D, Aventure 3D

Langue:

English, French, Spanish, Catalan, Italian, Portuguese, Dutch, Hindi, Urdu, Thai, Danish, German, Japanese, Norwegian, Russian, Czech, Hebrew, Hungarian, Polish, Turkish, Ukrainian

Sous-titre:

English, French, Spanish, Portuguese, Dutch, Italian, Hindi, Chinese, Indonesian, Malay, Thai, Vietnamese, Danish, Finnish, German, Japanese, Norwegian, Russian, Swedish, Arabic, Bulgarian, Croatian, Czech, Hebrew, Hungarian, Icelandic, Polish, Romanian, Serbian, Slovak, Slovenian, Turkish, Ukrainian
Deux farceurs trop imaginatifs nommés George et Harold hypnotisent leur réalisateur en lui faisant croire qu'il est un super-héros ridiculement enthousiaste et incroyablement maladroit nommé Captain Underpants dans le dessin animé Captain Underpants: Le premier film Blu Ray 3D épique.
Rejoignez-nous dans
Telegram
et soyez le premier à connaître les mises à jour!






You bought a premium. Contact the TakeFile support team, they will increase your traffic up to 512 gb every 48 hours.

Link Dead? Please let us know and we will fix it!